The Decline of Writing Skills 1/2
College admission officers want to see strong essays. Employers want strong writers as well. According to the National Association of Colleges and Employers, 73.4% of employers want a candidate with strong written communication skills. In fact, written communication ranked as a top 3 hiring requirement from employers.
However, the reality is that writing skills are on the decline. Brian Crosby, an English teacher, laments in an LA Times article, "It can be quite disheartening to read writing from advanced students and realize that these young people, the best in their class, struggle to organize their thoughts, unable to form a clear argument." Crosby continues with a simple explanation for this erosion of writing skills — kids are simply not reading or writing enough. Writing is like swimming. Unless you practice, you are not going to improve. And to become awesome, you have to practice a lot.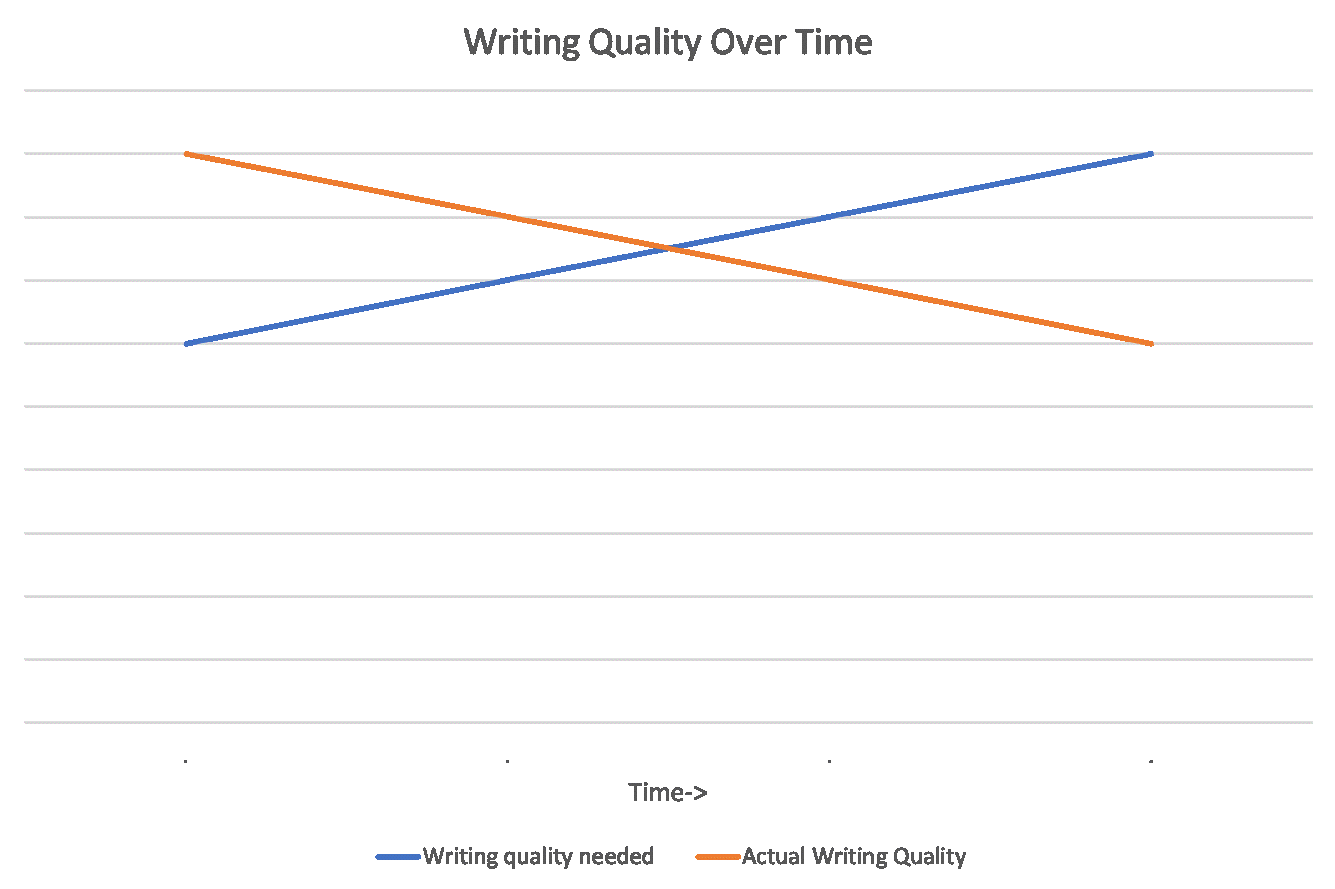 We agree with Crosby. We see advanced students that have taken AP English Literature and AP English Language dishing out cringe-worthy college application essays. College essays are hard — they require students to analyze and write about themselves. This is something students have typically not done in school. Nevertheless, uninspired essays from these advanced students commit a variety of follies. A few types of such essays are:
Repeating what's already in your application

Non-specific and vague essays

Great essay, just not about the student

Cliche essays
We will review these problems in more depth in the next blog and also talk about solutions. In the meantime, feel free to contact us to learn more. We have been helping students prepare for college admissions since 1998. Or sign up for our popular One Hour Consultation to see where your child stands and how to create a road map to prepare for college.
#collegeessays #collegeapplication #collegeadmissions #writing